Marine Solutions

DEIF marine synchronizing controller can work with all brand of generators (MTU , COMMUNS ,CAT ,FG wilson , MAN ,WARTSILA)
Marine Solutions is your one-stop source for your marine infrastructure needs. Our team of experienced professionals continually exceeds expectations and delivers successful projects, on time and within budget.
Hybrid Solutions
Renewable energy source plus combined power and energy storage system
At a time, when centralized power generation based on fossil resources has to be replaced by a decentralized carbon-free renewable electrical energy production, a compromise between the needs of the present and responsibility to future generations has to be found. In addition to the structural change, there are a lot of market challenges to be solved e.g. market liberalization, energy price, base-load, peak load, weather impact, smart meter technology etc
Hybridization at a glance
A simple and broad definition of hybridization is any system with two or more sources of energy acting together to accomplish a task. Perhaps the most commonly recognized form of hybridization today is a hybrid vehicle where a conventional internal combustion engine propulsion system is combined with an electric propulsion system to create a 'hybrid' power train. The benefits of hybridization, in this instance, are fuel savings, performance improvements and reduced emissions.
Hybrid solutions are implemented primarily for at least one of these reasons:
To
Reduce or defer capital expenses (CAPEX)
Avoid over-dimensioning a system
Defer investment in infrastructure
Aid localized energy production
Prevent energy instability
Assist the inclusion of renewables into grid infrastructure
In over-supply situations, the hybrid system can direct energy toward storage. When demand levels are high, the storage medium can be accessed to provide an additional source of energy;
Reduce operating expenses (OPEX)
Improve system efficiency
Increase system availability
Hybrid systems can increase system efficiency and avoid power outages caused by grid quality problems;
Decrease downtime of the system by increasing robustness in the case of power-quality issues
Key benefits of energy storage
Hybridization of systems is expected to continue to increase significantly across a wide cross section of land- and sea-based industry and commercial sectors, especially due to the reduction of battery costs and increases in energy density.
To implement hybridization in your operations, you can get help from Danfoss Drives to introduce a means of energy storage into a system. We provide personal support and other resources to help you gain more insight into hybridization where it's relevant in your own applications. For example, you're welcome to participate in our webinars.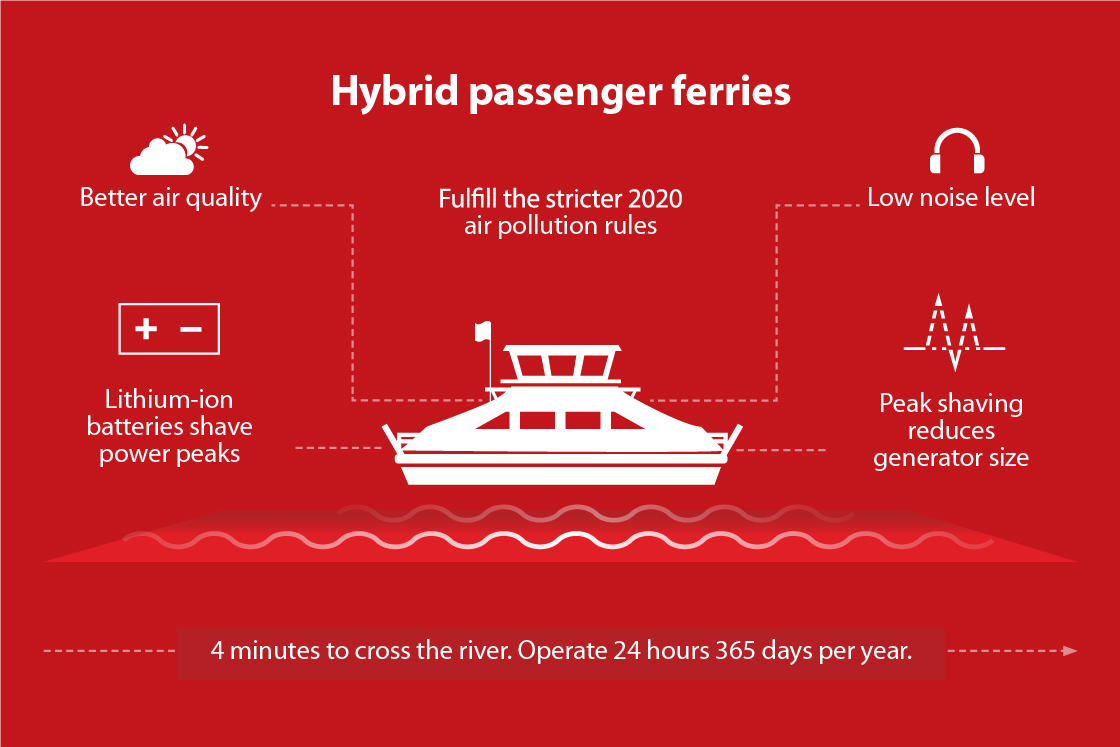 Connecting the city of Amsterdam nonstop
A notable project for new-built ferries in Amsterdam featuring electric/battery-hybrid propulsion. Danfoss Drives supported the project with engineering, testing and products.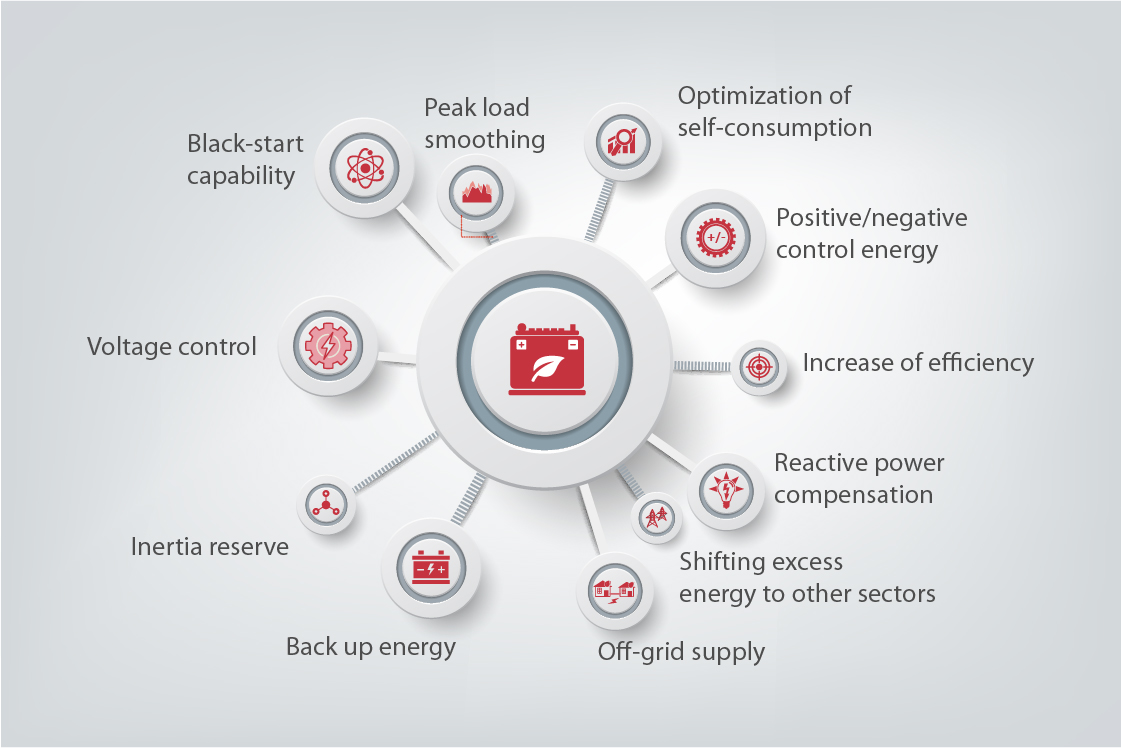 Danfoss Drives energy storage solutions
Energy storage is often described as a key enabler for integrating renewable energy into power generation. Danfoss is widening the scope of energy storage and developing solutions that also focus on the optimization of energy consumption. By equipping both machines and entire processes with energy storage systems, it is possible to significantly improve power quality, and upgrade performance and overall efficiency.
The future energy system will provide additional roles for the grid, and incorporate many customer technologies. Danfoss Drives offers products, engineering, and testing solutions for energy storage in diverse hybridization applications, for example peak-load smoothing, black-start capability, back-up energy and time shifting in a range of industries:
Integration of renewable energy sources
Energy production forecasting
Peak shaving
Time shift of production
Grid stability – ancillary services
Frequency regulation/inertia emulation
Spinning reserves
Overload ability/boosting
Fast starting/reacting
μGrids
Peak power compensation on a substation-level
Back-up power in disturbance situations
Efficiency
Energy production optimization in co-operation with diesel and LNG generators
Consumption optimization of loads in marine environment
Clean energy in harbors
Ecology
Clean energy in harbors
Time shift, integration of renewable power supplies
Availability of electrical power
Uninterrupted power supply to telecommunications, airports and hospitals
Land construction and mining
Local energy production, typically diesel gensets, operation optimization with batteries
Machine hybridization